Note on Stock: Totems are produced in Small batch and availability is limited. Some sizes may sell out, climb on expects to receive re-stock in Mid-August 2018.You can email or call us to put your name on a waiting list for a courtesy call as soon as more stock arrives.
Features:
Patented Direct Loading Camming Device system (US patent 7,014,156) applies a perfectly equalized load directly onto each lobe.
Well-sized cam heads with the narrowest head width for the smallest sizes.
Very flexible cam body.
Easy handling even with hand gloves.
Loadable on just two lobes.
Great holding power.
Less walking due to strong springs and good flexibility.
Good expansion range (1.64:1)
Light and durable.
REFERENCE
COLOUR
STRENGTH
RANGE
MIN
RANGE
MAX
WEIGHT
TOTEM CAM 0.50
black
6kN
11,7mm
18,9mm
69g
TOTEM CAM 0.65
blue
8kN
13,8mm
22,5mm
75g
TOTEM CAM 0.80
yellow
9kN
17mm
27,7mm
83g
TOTEM CAM 1.00
purple
10kN
20,9mm
34,2mm
95g
TOTEM CAM 1.25
green
13kN
25,7mm
42,3mm
109g
TOTEM CAM 1.50
red
13kN
31,6mm
52,2mm
132g
TOTEM CAM 1.80
orange
13kN
39,7mm
64,2mm

144g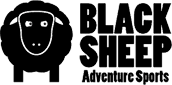 Check out this review from our friends at Black Sheep Adventure Sports