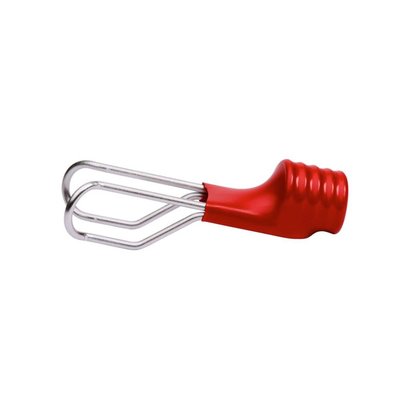 Superclip Rescue Tools
Superclip Stick Clip
Don't want to make your own stick clip? Superclip Rescue Tools has made one for you! Save yourself from a potential ground fall by clipping to the first high bolt of a route you're working on. ...
More information
Product description
Now you can easily attach and retrieve carabiners and quickdraws instantly with the new SUPERCLIP Stick Clip. Rock Climbers who climb Sport routes will love the Superclip. It allows the user to clip the first high bolt on a route, saving the climber from having to chance a potential ground fall.
The standard Superclip can be used with any nonlocking carabiner, including wiregate, nonwiregate, oval or the new smaller lightweight carabiners.
Specifications:
Weight: Less than 2 ounces.
Made from stainless spring steel.
Holds any standard size carabiners in the open position for attachment to an anchor or rope.
Comes in assorted colours.
How to use:
Simply attach it to any standard extension pole.
Then push a carabiner into the superclip. It will now hold your carabiner open for attachment to an anchor or rope.
To retrieve your carabiner or quickdraw, simply position superclip under the carabiner or quickdraw and push up to engage.
Reviews