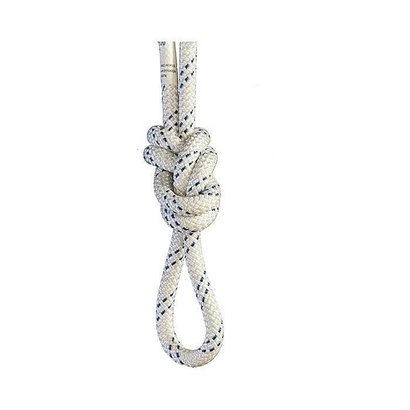 Maxim
New England 9.5mm / 3/8" KMIII Full Spool
Availability:

In stock

Delivery time:

5-10 business days (Spools or Boulder Pads for In-Store Pick-Up only)
This item is available for Special Order. Please contact us. // IN-STORE PICK-UP ONLY FOR FULL SPOOLS. // An exceptional static rope for rappelling, caving, rescue, fixed-rope applications, hauling, and life-safety applications. ...
More information
Product description
Brand:

Maxim

Availability:

In stock

Delivery time:

5-10 business days (Spools or Boulder Pads for In-Store Pick-Up only)
This item is available for Special Order. If we don't have it in-stock, we can still provide the item for you. Please contact us if you want to do a Special Order.
Due to high shipping costs, full spools that are purchased online needs to be picked-up. IN-STORE PICK-UP ONLY FOR FULL SPOOLS.
---
KM-III's unique polyester sheath differentiates KM-III from other static ropes. The polyester sheath is balanced with a nylon core to limit rotation, bouncing, and stretch with exceptional UV resistance. KM-III is NFPA and CE approved, and comes with an NFPA certification tag and CE labels. This is one of the most durable static ropes available with the handling and knotability you expect from New England (TEUFELBERGER). The sheath of the KMIII is made with a 32 carrier sheath design. 32 carriers provide a middle ground between a stiffer, durable 16 carrier design but its harder to work with and a 48 carrier design that is softer and easier to work with but is not as durable. KMIII combines the better characteristics of both which allows for an incredibly smooth sheath, higher tensile strengths, and superior handling characteristics.
Details:
32-Strand sheath for optimum sheath / core ratio
Polyester over Nylon with a balanced torque free construction
excellent handling and knot holding characteristics
high abrasion resistance
excellent UV protection
Specifications:
Diameter: 7/16" (11 mm)
NFPA: "T" Technical Use
MBS: 6,070 lbf. (27 kN)
Elongation:

at 300 lbf. (1.35 kN) 3.6%
at 600 lbf. (2.7 kN) 6.5%
at 1,000 lbf. (4.4 kN) 9.5%

Weight: 2.2 oz. per yard