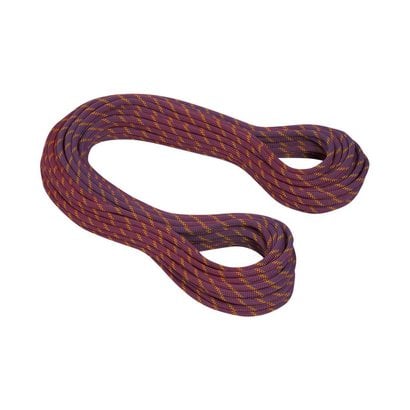 Mammut
8.5mm Genesis Dry 60m
Availability:

Out of stock
Product description
Brand:

Mammut

EAN:

7613276596936

Availability:

Out of stock
Robust double rope with high safety margins! The 8.5 Genesis offers outstanding handling and excellent safety for alpine climbing routes on rock and ice as well as for classic glacier travel even in three-person rope teams. The DRY treatment guarantees long lasting protection from dirt and water.
Details:
Dry treatment on both sheath and core protects against water and dirt.
Coated yarns allow individual fibres to glide over each other, reducing internal friction and fully utilizing each yarn when loaded, for extra durability.
Comes lap-coiled by the factory, so ready to climb.
Specifications
Weight:

45g/m

Rope Type:

Half/Twin

Diameter :

8.5mm

Rope Treatment:

Dry

Middle Mark:

Middle Mark

Sheath Proportion:

45%

UIAA Fall Rating:

12 (Half)

Impact Force:

5.6kN (Half)

Static Elongation:

7.3%

Dynamic Elongation :

29%

Ideal Climbing:

Alpine, Mixed, Snow, Ice