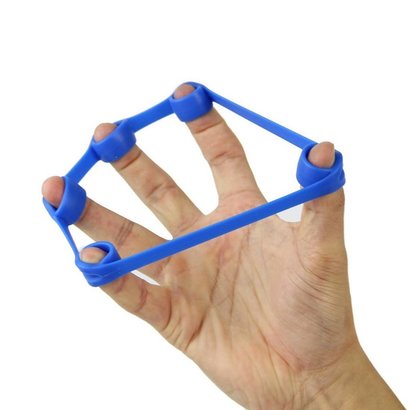 Finger Stretch Device
Availability:

In stock (22)
If you suffer from arthritis, carpal tunnel, tendonitis, tennis elbow and are on the way to recovery from a fractured or broken wrist, or tendon surgery, then this is the perfect gripper for you. ...
More information
Product description
Availability:

In stock (22)
Using the Finger Stretcher helps prevent injuries and muscle imbalances from the overuse of "crushing" type hand and finger grip exercises. The finger stretchers are specifically designed with TIGHT finger holes to prevent the bands from slipping off your fingers during your workout.
It can also improve finger strength for athletes (rock climbing enthusiasts, fitness, tennis, baseball, boxing, tennis, golf and shooting) and musicians (guitar players, bass players, pianists and violinists). See results fast using your new hand exercise equipment.
This is ergonomically designed and fits well for all hand sizes. You can get repetitions in while commuting, at the office or anywhere!