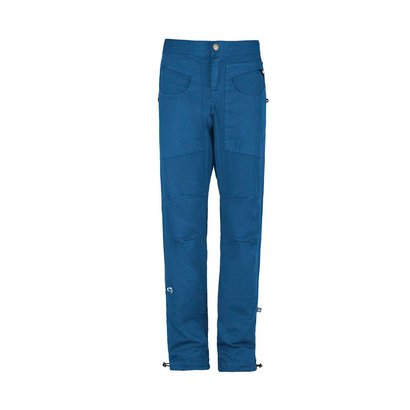 E9
M's Blat 1 Pant S18
C$139.00
C$104.25
Excl. tax
The E9 BLAT 1 are unrestricted loose-cut pants that make your climbing flow. Two front circle-cut pockets and one round pocket offer plenty of storage. ...
More information
Product description
Brand:

E9

Availability:

In stock
Excellent for maximum warmth and freedom of movement, E9 BLAT1 are the trousers that will cuddle your every excursion or climbing day. Made with certified OEKO-TEX® cotton fabric, these pants are comfortable.
For an optimized fit, you can adjust the ends of the trousers. In addition, the trousers feature side pockets as well as a back pocket for any important items you may have.
Features:
Made in Italy
Elastic ribbed waist to ensure maximum comfort
Button and zipped fastening
Brush holders on both sides
Cinches at the ankles
Articulated knees
Original embroidery on the back right pocket bottom and small details such as the metal rivet that distinguishes it
Specifications: