Rope climbing can require a lot of gear depending on your chosen discipline, but the building blocks of all your climbing systems link back to the harness you choose. Each season the Climb On Buying Team selects the best designed harnesses from the leading manufacturers across all the climbing disciplines. Currently, we have over 30 options for you to choose from. This review focuses on 6 of the best harnesses available for the 2022 season ranging from pure lightweight performance options suitable for redpoint attempts to all-around harnesses suitable for anything from multi-pitching to training in the gym.
Climb On Equipment selects products based on the expertise of our team. We are climbers, athletes, guides, skiers and mountain rescue professionals. We take the selected products and compare them in this independent review to help consumers make educated purchases! We are not paid for these reviews which means that if we don't like a product feature we will tell you and if we love a product, we'll be out there using it next to you at the crag!
All the harnesses in this review will perform beyond your expectations which is why they were selected in the first place. Below, we go into the differences and explain their unique features like how they all meet UIAA 105 Harness Standards, which is based on the European Standard EN 12277. While all the harnesses can be used across all the climbing disciplines, it's best to use them for what they were designed to do. Whether it's spending an evening climbing routes in your local gym, or chasing the hardest redpoint on your 80m mega project, you will want to select your harness wisely.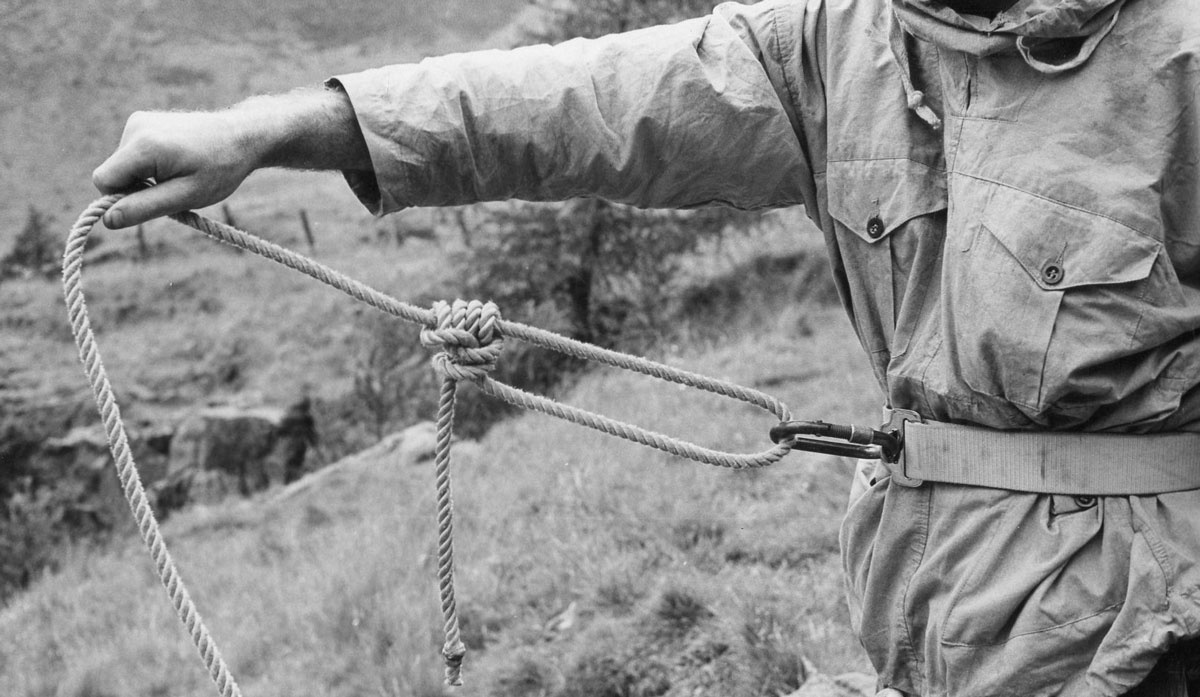 Fit
The secret to a proper fitting harness is taking the time to ensure the fit is suited to you and your body shape. Each harness will have some adjustability but each brand and model will vary. The waist belt should be fitted snugly over the hips and iliac crest, while the belay loop and gear loops remain centred. The leg loops should fit snugly yet be comfortable and allow a good range of movement. Come into the store, try each one on and hang in it. Understand how your weight is distributed across the waistband and leg loops, now imagine hanging in it for hours up on a wall or falling into it repeatedly over years of use and abuse.
Gender specific designs for both men and women make harnesses more comfortable to climb, fall and hang in. The main differences are:
The rise on women's harnesses is longer meaning the waist belt and leg loops are farther apart than men's harnesses. (Therefore men's harnesses have smaller belay loops).
Men's harnesses tend to have straight waist bands, women's curve outwards slightly to contour to the hips.
The waist belt of women's harnesses tend to be smaller for the same leg loop size (the waist to leg ratio is smaller).

Key Considerations When Choosing a Harness
Intended Use
Before you start fitting a harness make sure you select a harness that has been designed for your intended use. Taking a fl- weight competition harness aid climbing will be an exercise in suffering, likewise, taking a big wall harness to your local speed climbing competition will draw a few odd looks from the crowd. Manufacturers design harnesses with both the style of climbing and climber in mind, which can have a direct impact on having a good experience and achieving your climbing goals.
Gym Climbing - Comfortable & mostly lightweight for short pitches
Sport & Competition Climbing - Lightweight and minimalist design
Traditional Climbing - Supportive with extra gear loops
Big Wall and Aid Climbing - Exceptional padding and support with extra gear loops
Ice Climbing and Alpine Climbing - Accommodates ice screws and is adapted for cold, wet environments and your clothing layering systems
Mountaineering and Ski Touring - Extremely lightweight and can be donned while wearing crampons or skis
Other Considerations
Weight - Weight vs comfort and features
Price - Consider two speciality harnesses vs one all rounder
Adjustability - Number of buckles and their design/type
Comfort - Support, padding and weight distribution from the waist belt and leg loops
Gear loops - Configuration and ability to hold and organise gear
Environmental Impact - Sustainability and ethical stance of manufacturer
|   | Petzl | CAMP | Edelrid | Mammut | Black Diamond | Petzl |
| --- | --- | --- | --- | --- | --- | --- |
|   | Corax LT | Energy CR4 | Jayne & Jay | Togir 2.0 | Airnet | Sitta |
|   | | | | | | |
| Price | $64.95 | $69.95 | $89.95 | $99 | $179.95 | $266.95 |
| Weight (g) | 395g | 380g | 368g | 367g | 235g | 270g |
| Intended Use | Sport & Gym | All Round | Sport / Trad / Gym | Sport / Trad / Alpine | Sport | Sport / Trad / Alpine |
| Gear Loops | 4 | 4 | 4 | 2 + 2 low profile | 2 + 2 low profile | 4 |
| Adjustability | Waist only | 4 Point | 3 Point | 3 Point | Waist only | Waist only |
| Gender | W & M's | Unisex | W & M's | W & M's | W & M's | Unisex |
| Sustainability | - | - | Bluesign certified materials | Bluesign certified materials | - | - |
| Ice Clippers | No | No | Yes | Yes | No | Yes |
Petzl Corax LT
The Corax LT is a comfortable harness that is a suitable all rounder for winters in the gym, days cragging locally and multi pitching. It's not intended to be used in wet or snowy conditions and the extra grams of foam and padding make it comfortable, although slightly heavy for the weight conscious sport climber. The design is well thought out by a leading manufacturer and it's easy to organise your gear with its full size gear loops. The Corax LT comes in a men's and women's version, but try both on as the fit will be based on body shape. It comes with a single waist buckle, and has extra long elasticated keeper loops to fit a wide range of leg sizes which eliminates the need and weight of leg buckles. High quality materials for excellent durability at this price range.
Our Verdict: A price conscious, comfortable and durable all-rounder. Not just for new climbers, experienced climbers on a budget will notice good performance from this harness.
CAMP Energy CR 4
The Energy CR 4 is the only rock climbing specific harness we carry with 4 buckles. This gives it adjustability beyond what a single or 3 buckle harness can offer, making it easy to keep the belay loop and gear loops centred on the waist which can be a challenge for some climbers - you know who you are! The thermo-formed padding molds to your body and offers all day comfort for cragging or gym use. The 4 gear loops and haul loop gives versatility to this harness for use on multi pitching and traditional climbs. If you are using one harness for multiple people, guiding groups or families, this is a great option. 
Our Verdict: Great value in a highly adjustable, supportive and comfortable harness.
Edelrid Jayne and Jay
The Jayne (Women's) and Jay (Men's) harness is a great all-round rock climbing harness and comes at a price only slightly more than our entry level harnesses. Amortising the extra dollars over the life of the harness and voting for sustainability by spending your money on this harness will help drive the whole climbing industry towards lower impact manufacturing. This harness has a foam waistband that slides along the internal webbing allowing you to centre the belay loop while placing the foam comfortably on your hips. These fully featured harnesses can be used for sport climbing, gym climbing or days out multi-pitching. Wear indicators on the belay loop and tie-in points are there for added safety. The Jay and Jayne are high quality harnesses with the Bluesign certified product distinction that will last many years.
Our Verdict: Leading the industry with their commitment to sustainability while producing an innovative, well designed, comfortable harness.
Mammut Togir 2.0
The Mammut Togir (meaning smoke) 2.0 works for all rock climbing disciplines but is also suitable for alpine climbing due to its versatile design which can be packed on all your vertical adventures. The split-webbing waistband design offers comfort by spreading the weight evenly across your hips and back while the flat, low profile design allows freedom of movement. It comes with two full gear loops on the front and 2 low profile loops on the back plus a mini haul loop while the tie-in loop protector provides excellent longevity. Mammut has also made considerable efforts to move towards more sustainable production and the Togir 2.0 is made with over 90% Bluesign certified materials, which earns it the Bluesign certified product distinction.
Our Verdict: A well priced great all-rounder that will take you beyond your sport and trad days with a design that is thoughtful and environmentally conscious.
Black Diamond Airnet
The BD Airnet is the lightest harness in this review and was designed in collaboration with Adam Ondra, specifically for competitions. The "net" refers to the criss-cross breathable internal webbing design that spreads the load during a fall. It comes with a seamless infinity belay loop and taped edges for next to skin comfort. This is a specialty harness suitable to those looking to push grades by saving grams wherever possible. Shirtless power screams don't come included with this harness but if you are giving 110% every time this harness is for you. The Airnet has limited gear carrying capacity so won't be suited to traditional climbing and the minimal adjustability means you should make sure it fits you before you commit to buying it.
Our Verdict: A pricey speciality harness for those that know what they want…weight savings and redpoints.
Petzl Sitta
The Petzl Sitta is a unique harness. It competes with the best of the high-end sport climbing harnesses but is also suitable for cragging days, traditional climbing and is an amazing mountaineering and ice climbing harness. If you want to own just one harness that can do it all, then the Sitta is for you. Every design feature has been thoughtfully added while reducing weight. The thinness and flexibility of the Sitta delivers unhindered freedom of movement and it is extremely packable, freeing up room in your pack on the approach. Our only criticisms would be the lofty price and comfort during extended hanging belays - but let's face it, the Sitta is built for climbing freedom, not hanging around.
Our Verdict: Amazingly versatile with awesome freedom of movement and packability. Top shelf performance and price tag.
Conclusion
There are a wide range of harnesses designed for every discipline and type of climber whether they are new to the sport, redpointing projects at the crag or travelling to distant big walls in remote places. While most climbers look for a good all-round harness that will take them from the crag to the gym and back again, design features and ultimately the best fit will provide you with the best experience and performance for your chosen style of climbing.
Still have questions? We love to talk gear. Come into the shop, give us a call, or shoot us a message. We'd be happy to help you find the right solution for your climbing goals.
Happy Climbing!
— From the Climb On Team