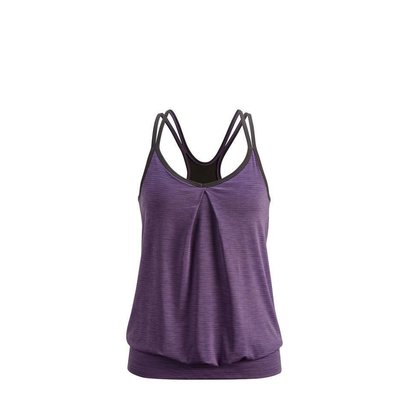 Black Diamond
Sheer Lunacy Tank (Women's)
C$79.00
C$59.25
Excl. tax
Availability:

Out of stock
A deep racer-back cut and ultra-soft, sheer fabric give the Sheer Lunacy Tank a barely-there look and feel, and an integrated sports bra adds support. ...
More information
Product description
Pairing an integrated sports bra with a light, flowy and flattering tank top design, the Black Diamond Sheer Lunacy Tank accompanies you from deep-winter training sessions in the gym to warm and sunny outings on the rock. Removable pads allow for customizable support, and flat-seam construction reduces friction during dynamic or high-output training missions. The ultra-soft fabric also comes in handy for lounge-intensive rest days.


Open back
Built-in sports bra
Materials : Stretch polyester striped knit (125 g/m2, 93% polyester, 7% elastane)
Weight : 190 g (6.7 oz)
Country of Origin : China.